Tiny Maque Emergency Rescue Containers
Product Detail
Product Tags
Special container is a kind of container does not follow the international standard, according to the use to determine the size and shape of the box.
That does not follow the international standard of container, size and shape according to the use to determine, such as some equipment boxes, engineering boxes, oil platform with boxes, fire boxes, room boxes, advertising boxes, etc., it can be said that the special container what shape what size are.
1. According to the needs of customers and the degree of operation of the equipment, and customers to conduct detailed discussions, so that the box to achieve stereotypes for humane, scientific packaging equipment box.
2. Can choose the whole or partial louver structure, according to the box body needs to open the skylight, open the side door, train window, partition device, air conditioning reserved, welding pre-buried and other layout structure.
3. The box body without color restrictions, paint quality are special container paint.
Emergency rescue containers are used for temporary repair, emergency relief and some other urgent basic items of the chassis
External dimensions: 12730mm*3000mm*3700mm
Self-weight: 9.3 tons
Design load: 32.5 tons
Role:
1. Used for temporary repair, emergency relief and some other urgent basic items
2. Emergency disposal of leaking dangerous goods containers, to prevent further expansion of leakage or burning
My company's development and production of emergency rescue box, can be in poor conditions, good protection and storage and transport of rescue materials, after authoritative certification, with strong sealing, waterproof performance, pressure and shock resistance, corrosion and dust resistance, high and low temperature, can resist impact, acid and alkali corrosion, etc., the box body long service life, and maintenance-free, greatly improving the use of the box life; box body is equipped with buffer interior panel, can effectively prevent Materials in the process of transportation bump, not only very simple, and the appearance of neat and beautiful, color differentiation design can be seen at a glance equipped with materials are complete; installed new buckle and handle, not only very easy to operate, easy to use, the connection is also very secure, solid, durable.
Emergency rescue box can adapt to different locations, different conditions of the rescue needs, can well protect the stored materials, the scope of application is very wide.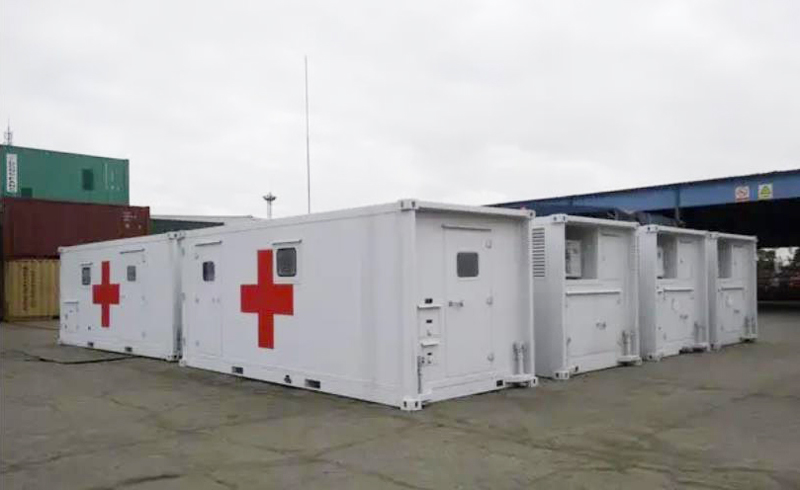 ---
Previous:
Tiny Maque 45&53ft Shipping Container
---